Today we are at a new dawn of Artificial Intelligence. Yet, the idea that thought can be formalised and written down as a set of rules is as old as philosophy itself. One doesn't have to look far – the Nyaya system of classical Indian philosophy directly addresses this. The creation of automatons that are capable of human-level intelligence has intrigued human civilisations in every place and time in history.
Today, thanks to a series of stunning breakthroughs in computing technology aimed at codifying knowledge and creating methods for learning from vast amounts of data and experience, we now have machines that surpass human ability in answering questions based on general and specialized knowledge and in playing complex games that involve strategy and intelligence. It is now almost a given that Artificial Intelligence will be intricately intertwined in every aspect of our lives.
Yet, for all the hype, the current and anticipated reach of AI – or at least of its benefits – will be limited to less than 50% of humanity – to those who are economically comfortable and are able to access it. More than half of humanity still lives in poverty or near-poverty and the vast power of AI is not likely to affect their lives.
Unless we do something about it.
The premise behind what we are doing at Wadhwani AI is the belief that AI can help address the knowledge and expertise gap that limits progress in improving the lives of poor communities.
Our mission is to develop and apply AI-based innovations and solutions to a broad range of societal domains including healthcare, agriculture, education, infrastructure, and financial inclusion. Ultimately our aim is to work with governments, social sector organisations, other innovators, and all other relevant stakeholders to transform the lives of the billions of poor, underserved people in India and the rest of the world.
We are fortunate to have two visionary brothers as our founder donors, who conceived the idea of creating an institute for applied AI research and innovation aimed at social good. Dr. Romesh Wadhwani and Sunil Wadhwani are successful tech entrepreneurs of Indian origin who live in the US and have independently built large companies in the technology domain.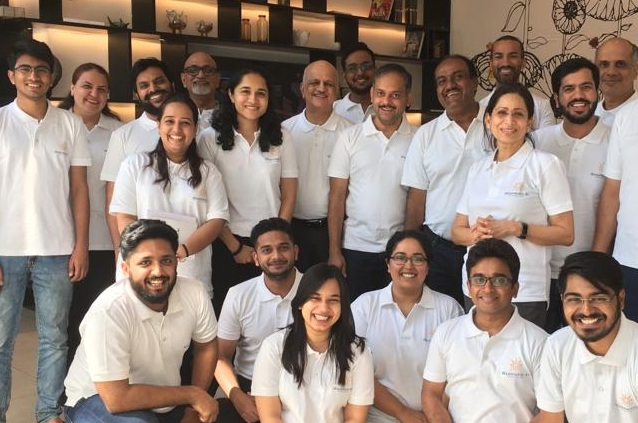 On Feb 18, 2018, we were fortunate to be inaugurated by the Hon. Prime Minister of India Shri. Narendra Modi along with the presence of the Hon. Chief Minister of Maharashtra Shri. Devendra Fadnavis, the His Excellency the Governor of Maharashtra Shri C. Vidyasagar Rao and the Hon. Education Minister of Maharashtra Shri Vinod Tawde.
The journey, which formally began that month, has accelerated rapidly and we are now finding ourselves in the midst of working on a number of exciting opportunities for developing AI for social impact. However, the two ends of this chain – namely problem identification and testing/deployment — require experience in working in the field with the communities whose problems we are trying to address. And, equally important is experience in working with local, state, and national level government organizations. For this we look for partners — typically (though not always) other NGOs, philanthropic organisations, domain experts and other stakeholders.
It was incredibly heartwarming and totally encouraging to find that there is a huge amount of interest and support from all stakeholders to see the power of AI applied to address key challenges. We have chosen specific solutions to address and are already well under way in collecting data, developing our technical approach and AI algorithms, and scheduling field tests in each problem area.
We have now grown to a team of about 25, consisting of AI scientists, engineers and product managers; program directors; and a small partnerships team. And we are rapidly building our technical infrastructure as well. If you come to our office in Andheri, Mumbai, you will see young researchers huddled together discussing AI technical problems while, on the other side, others are discussing the state of projects and programs or debating ethics or strategy with visiting international experts.
In closing, I would like to say that the time has come for AI to focus on social good and we are pleased to have the front seat in this journey.
Dr. P. Anandan
CEO, Wadhwani AI