The first webinar by the TRACE-TB project took place on 18 January. Moderated by Ms. Kachina Chawla from USAID, the stimulating hour-long session saw presentations from a number of public health and AI experts, and highlighted the ways in which public health responses to COVID-19 can be strengthened using predictive modelling. Read more.
How to Use AI and ML for the Screening, Triaging, and Diagnosis of Infectious Diseases
The second TRACE-TB webinar will take place on 25 January 2022 at 4PM IST. As part of the webinar, our panel of speakers will showcase how AI- and ML-driven tools and frameworks can be used for the screening, triaging, and diagnosis of infectious diseases.
---
WEBINAR 2: PANEL OF SPEAKERS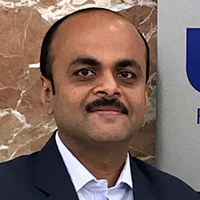 Dr. Amit Shah is the Deputy Director at USAID, India Health Office. In his current role, he provides strategic leadership to USAID India's health portfolio comprising more than 20 programs dedicated to improving health outcomes across several high-focus states of India.
In his current role at USAID he works closely with Central Ministries, NITI Aayog, Industry associations (CII/FICCI), professional medical associations, academic institutions, funding agencies, state governments, and civil society organizations towards strengthening India's health systems.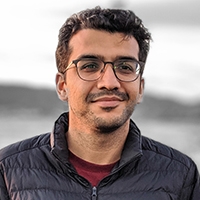 Jigar Doshi has completed his MS from Georgia Institute of Technology. He is interested in applying ML for social impact particularly in the area of agriculture and public health. He spearheads the team responsible for the end-to-end solution development starting from data collection, labelling, model development, and deployment in production. Prior to joining Wadhwani AI, he was the head of machine learning at CrowdAI, a silicon valley startup building large-scale geospatial applications. At CrowdAI, he led several projects that used satellite imagery for disaster mapping, forest fire tracking, and X-View dataset. Previously, he worked at IBM Research, Intel, and Georgia Institute of Technology.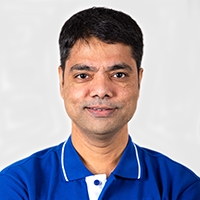 Dr. Amit Kharat is a clinical radiologist (MBBS, DMRD, DNB) with over 20 years of experience. He has a PhD in Musculoskeletal Radiology and is a fellow of Indian College of Radiology and Imaging. He has a degree in hospital administration and is also certified from MIT Management School on AI – Implications for Business strategy. He has over 80 publications and is an Ashok Mukherjee Oration Recipient and K M Rai Oration Recipient from IRIA. He is the former Joint Secretary of the Indian Musculoskeletal Society and reviewer for the Indian Journal of Radiology and Imaging and the Indian Journal of Musculoskeletal Radiology as well as the British Journal of Radiology. In 2018, he co-founded the AI Healthcare radiology diagnostics startup, DeepTek.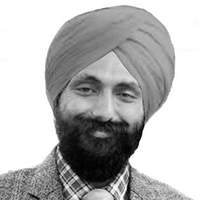 Dr. Tavpritesh Sethi is an Associate Professor of Computational Biology at the Indraprastha Institute of Information Technology and a fellow of the Wellcome Trust/ DBT India Alliance at AIIMS. Dr. Sethi is an editorial board member of PLOS One, Systems Medicine, and the Journal of Genetics. He is a member of the European Association of Systems Medicine and leads the Australasia region for International Association of Systems and Networks Medicine (IASyM).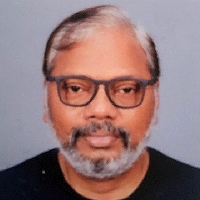 Dr. Sreenivas A Nair (MBBS, MD, DPH) has 20 years of experience working in public health, primarily in tuberculosis care and control. He is the Senior Advisor for the Stop TB Partnership, UNOPS, Geneva, since February 2018. Prior to this, he worked as National Professional Officer-Tuberculosis (NO-C) with the World Health Organization, country office (India) for 8 years.
His areas of expertise include tuberculosis epidemiology, data for action for TB care strategies and policies, urban TB and private sector engagement in TB care, public health interventions for better lung health, and operational and implementation research.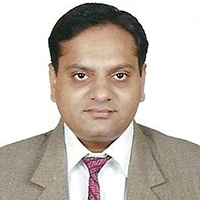 Dr. Kirankumar Rade is a medical doctor and a public health professional with two decades of experience working with TB programmes at PHC, district, state, national and international level with UN agencies.
He has designed India's digital surveillance system (Nikshay) and contributed to mandatory notification policy, Nikshay Poshan Yojana, and DBT schemes, as well as effective novel models for private sector engagement, active case-finding strategies, and differentiated TB care. Additionally, he has designed the first state-level TB prevalence survey, the current National TB prevalence survey, and four national COVID sero-surveys.