Data science and predictive modelling have the potential to drive game-changing improvements in response to infectious diseases. They can enhance public health programs by helping to predict trends, forecast reported infections at a local level to inform capacity planning, model the effects of policy changes, and prepare for potential scenarios.
The ongoing COVID-19 pandemic has spurred an intense interest in predictive analytics and forecasting models. The need for robust solutions has been especially pressing in dense populations across the developing world, with their limited health resource availability, limited data to anticipate outbreaks, and long lead times for addressing shortfalls. It is paramount to ensure the availability of critical healthcare resources in order to reduce mortality.
TRACE-TB Webinar Series
The TRACE-TB project, supported by USAID and implemented by Wadhwani AI, aims to develop and deploy innovative AI solutions to combat tuberculosis and other widespread infectious diseases. The project will strengthen the delivery of healthcare services and accelerate efforts to eliminate infectious diseases in India effectively.
As part of this this initiative, the TRACE-TB project is hosting a two-part webinar series that intends to demonstrate how data science, artificial intelligence, and machine learning can be utilised to bolster responses to infectious diseases in India.
How to Use Data Science and Predictive Modelling in Response to Infectious Diseases
The first webinar in the series will take place on 18 January 2022 at 4PM IST. It will shed light on the ways in which public health responses to COVID-19 can be strengthened using predictive modelling. Furthermore, it will disseminate the learnings from the use of data science and AI/ML solutions in response to infectious diseases in the wake of the COVID pandemic.
Our panel of speakers will explore the way forward for applying these frameworks to estimate the case burdens experienced by other infectious diseases which are widespread in the developing world.
---
WEBINAR 1: PANEL OF SPEAKERS
Ms. Sangita Patel is a U.S. Senior Foreign Service Officer (Counsellor level) that assumed the duty of Health Office Director at USAID India since 2019. Prior to joining the India team, she served with USAID in Pakistan, Zambia, Armenia, Namibia, and Washington D.C. She has extensive experience of managing programs to advance the public health and social sector. She has an M.P.H. in Maternal and Child Health from Tulane University, a B.A. in French, and a B.S. in Biology from Pennsylvania State University.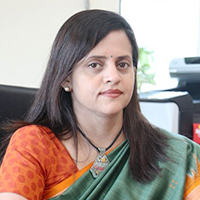 Ms. Ashwini Bhide, an IAS officer from the batch of 1995 of Maharashtra cadre, is a postgraduate in English Literature from Pune University. Ms. Bhide has a rich experience of about two decades in IAS cadre as she has held key positions at district and state level in Maharashtra. Ms. Bhide currently serves as an Additional Municipal Commissioner at the Municipal Corporation of Greater Mumbai (M.C.G.M.). She headed M.C.G.M.'s COVID-19 War Room and is credited for bringing in many policy and technology initiatives to combat the ongoing COVID-19 pandemic.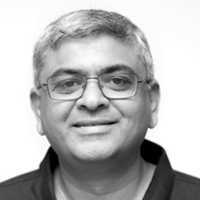 Dr. Alpan Raval has a Ph.D. in black hole physics and cosmology from the University of Maryland and served as a tenured faculty member at the Claremont Colleges in California in Mathematics and Biology. He worked at D. E. Shaw Research, Amazon, and LinkedIn, prior to taking up his current role. Additionally, he co-authored a book on network biology: Introduction to Biological Networks.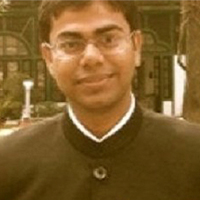 Shri Ravi Shankar Shukla is an I.A.S. officer from the batch of 2012 of Jharkhand Cadre. Shri Shukla is currently serving as District Collector in Dumka district of Jharkhand. He served as Mission Director N.H.M., Jharkhand, during the first and second waves of the COVID pandemic and successfully led the response to COVID for the Government of Jharkhand.
Dr. Tavpritesh Sethi is an Associate Professor of Computational Biology at Indraprastha Institute of Information Technology Delhi, India and a fellow of the Wellcome Trust/D.B.T. India Alliance at A.I.I.M.S., New Delhi, India. Dr. Sethi is an editorial board member at PLOS One, Systems Medicine, and The Journal of Genetics. He is a member of the European Association of Systems Medicine and leads the Australasia region for International Association of Systems and Networks Medicine (IASyM).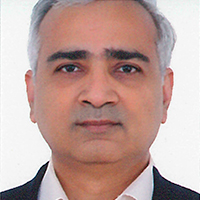 Dr. Vineet Bhatia works as a Medical Officer in the TB unit of the South-East Asia Regional Office of W.H.O. as a focal point for drug-resistant TB. He has earlier worked in different capacities at all three levels of WHO and has over 20 years of experience with tuberculosis programs and projects, in over 30 low- and middle-income countries across Asia and Africa.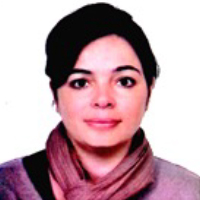 Ms. Kachina Chawla is the Senior Strategic Advisor at USAID India, where she works on digital technology, inclusive development, and other emerging priorities such as COVID-19 and urban resilience. She is a public health professional who has spent the last 20 years working extensively across India in the areas of maternal and child health, family planning, and infectious diseases across three continents.